Machine Parts Services
We build custom machine parts with many high performances CNC (Computer Numerical Control) machines to suit your requirements, both time and quality.

CAD / CAM Department
Design by professional engineers to make sure all our machine met international standards.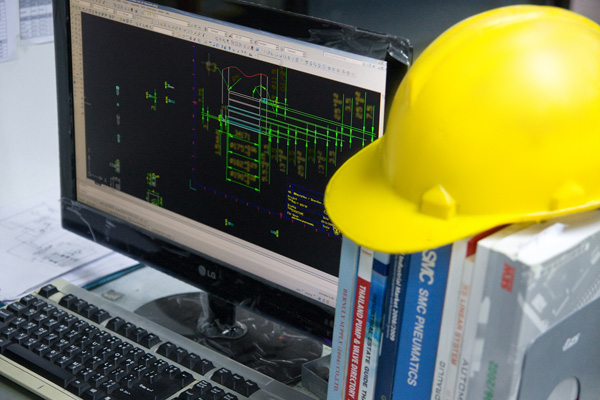 CNC Machining Center
With two CNC Machining Center we can handle various size of machines parts. We al so have 62 types of tooling set, X-6000 mm. axis, Y - 3000 mm. axis, and Z - 1000 mm. axis all control by computer.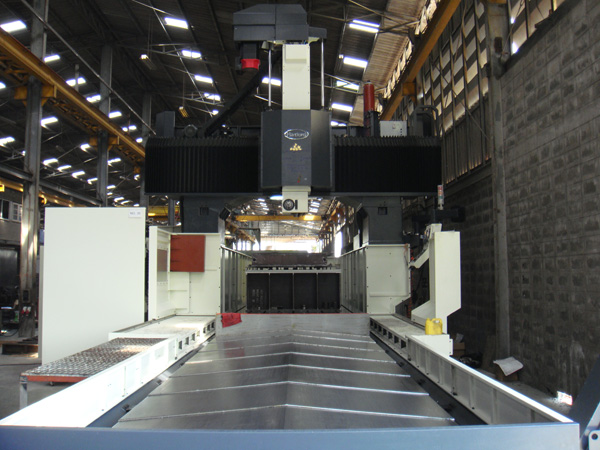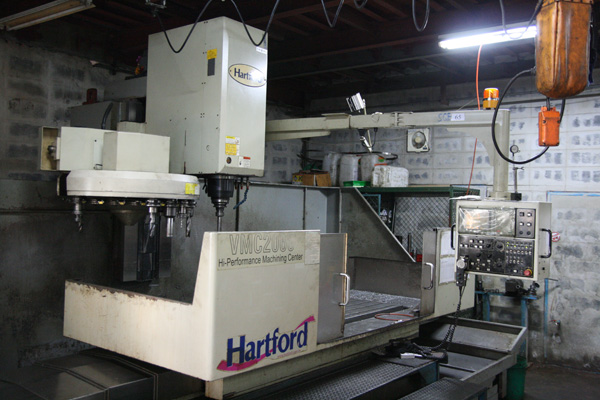 CNC Milling Machine
We use CNC Milling Machine that can handle up to three axis( X - 1300 mm. Y - 700 mm. Z - 600 mm. )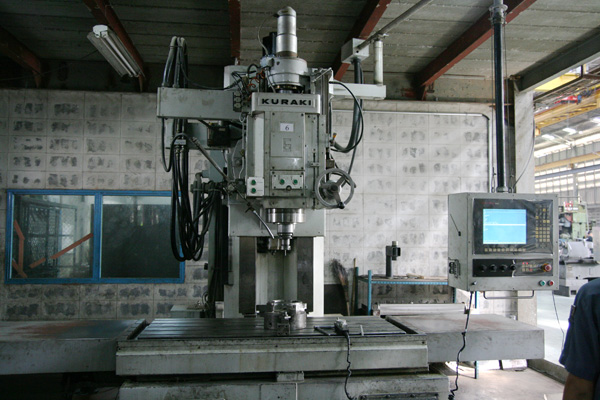 CNC Water Jet Cutting Machine
We have CNC Water Jet Cutting Machine to work with Stanless, Non - Ferrous Metals and other mateials such as Wood.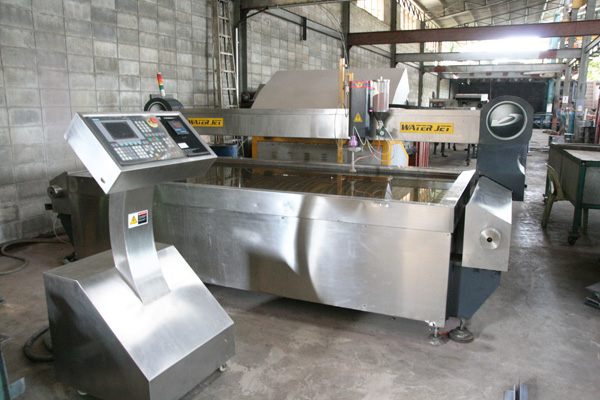 CNC Lathes Machine
CNC Lathes Machine control by computer, the machine has 15 type of tooling set. Handle size of 240 mm.(OD-240 mm.) axis X - 300 mm. and axis Z - 900 mm.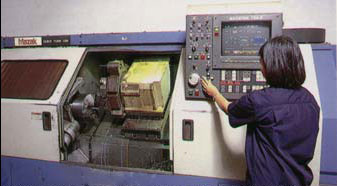 CNC Turret Punch
We use CNC Turret Punch machine to cut metal sheet according to the design. The machine controls with computer and can handle metal sheet with thickness upto 4 mm.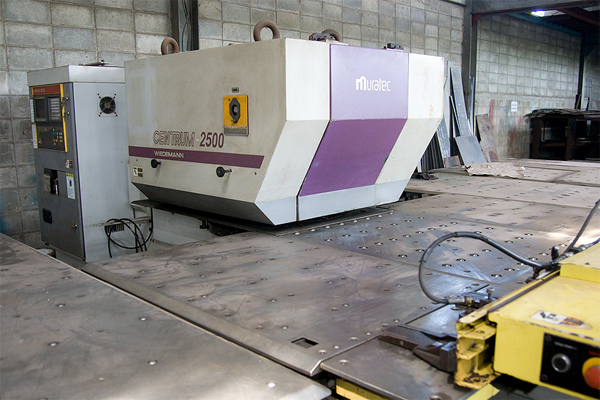 Plans Milling
We use Plans Milling machine to work with big metal parts. It can handle upto 3 axis (X - 8000 mm., Y - 3200 mm., and Z - 600 mm.)